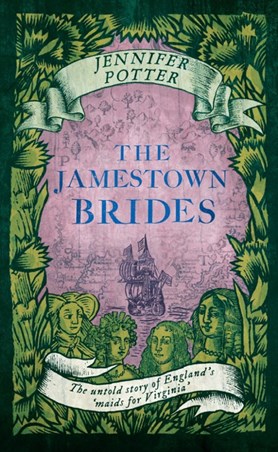 Speaker: Jennifer Potter
In this talk Jennifer will tell us the extraordinary story of the British women who in 1621 made the perilous journey to Jamestown, Virginia, to become wives for tobacco planters in the New Colony. The scheme was organised by the Virginia Company of London, who wanted 'young and uncorrupt' women as wives for its planters. Of the 56 women who made the crossing, at least two of them were from Essex. The women were in effect traded for tobacco, at a profit to the company. What made the women agree to such a dangerous journey to a wild and unknown land, and what happened to them when they got there? Copies of Jennifer's book will be available for sale.
Tuesday 2 April, 10.30am-12.00noon 
Tuesday 9 April, 10.30am-12.00noon
Bookings open from 1 March 2019
To be kept up to date on the Group's activities please join our Essex History Group mailing list.