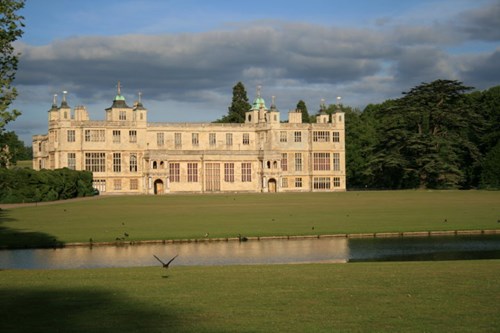 Audley End House, near Saffron Walden
Date and time
Tuesday 12 September, 10.30am to 12noon
Price
£3
Location
Essex Record Office, Wharf Road, Chelmsford, CM2 6YT
Description
This talk will be given by Ben Cowell, Director General of the Historic Houses Association, who lives in Newport, Essex, and features the story of Essex's country houses.
There were far more of these than is sometimes imagined, and although some houses are no longer with us many continue to thrive into the present day. The talk will explain why Essex was such a popular county within which to establish a country seat, and will tell the tale of some of the owners of those houses and how their fortunes fared over time.
The Essex History Group meets at the ERO for talks on a variety of historical subjects. There is no formal membership, and all are welcome. Talks start at 10.30am, and there is time before and afterwards for refreshments and socialising.
Talks take place in the ERO lecture theatre which is accessible to people in wheelchairs and is fitted with an induction loop.
Please book your place here and then pay on the door.