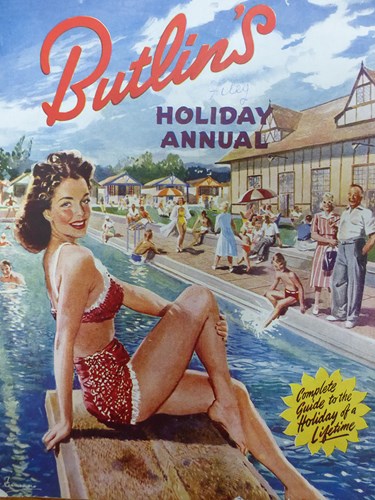 Speaker: Kathryn Ferry
Billy Butlin was a master of popular entertainment and when he opened his second holiday camp at Clacton it was an immediate success. This lecture takes a journey from the camp's early Art Deco days, through its transformation to a World War II army base, to its colourful postwar heyday and eventual decline as foreign package holidays took over. Kathryn Ferry is the author of the official history of Butlin's. Her other books include titles on beach huts and bungalows, and she regularly contributes her knowledge of British seaside history to television and radio programmes.
Tuesday 11 June, 10.30am-12.00noon
Tuesday 11 June, 2.00pm-3.30pm
Bookings open from 1 May 2019
To be kept up to date on the Group's activities please join our Essex History Group mailing list.