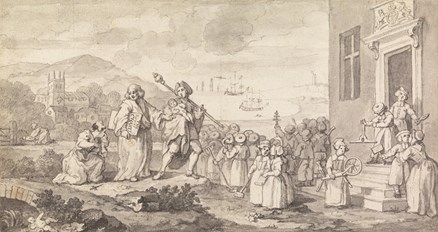 Speaker: Janette Bright
This talk looks at the education, instruction and training of the children at the London Foundling Hospital between c.1740-1800. The aim of the Hospital was to turn what were believed to be unwanted infants into useful citizens and was a combination of schooling, religious and moral instruction and vocational training. During this particular period of the Hospital's history this varied due to the particular logistic and economical challenges of the time. The talk ends with two case studies, showing how despite the basic education planned, some children did exceed all expectations.
Tuesday 14 May, 10.30am-12.00noon
Tuesday 14 May, 2.00pm-3.30pm
Bookings open from 1 April 2019
To be kept up to date on the Group's activities please join our Essex History Group mailing list.