The Essex History Group meets in the Essex Record Office ten times a year for talks on a variety of historical subjects. There is no formal membership, and all are welcome.
Talks start at 10.30am in the ERO lecture theatre. The lecture theatre is accessible to people in wheelchairs and is fitted with an induction loop.
Advance booking is essential - please use the links below to reserve your place, then pay for admission on the door (includes a cup of tea or coffee and a biscuit).
Please note from April we will be running trialling running repeats of all talks, and there will be a new admission charge of £3.
Sign up to our mailing list to receive further information on upcoming talks.
Textiles in East Anglia – An exploration of the history of textiles in our region
This talk from John Miners will cover the wool trade and the introduction of silk weaving, with special reference to Samuel Courtauld & Company, up to the present-day weaving of silk in Sudbury. John is a textile consultant, with expertise in historic techniques of fabric production. He has been involved in the sourcing and supply of historic fabrics for many restoration projects including for the National Trust, English Heritage, and Historic Royal Palaces. He is also Chair of Halstead and District Local History Society.
Book for Tuesday 2 May, 10.30am-12.00noon
Book for Tuesday 9 May, 10.30am-12.00noon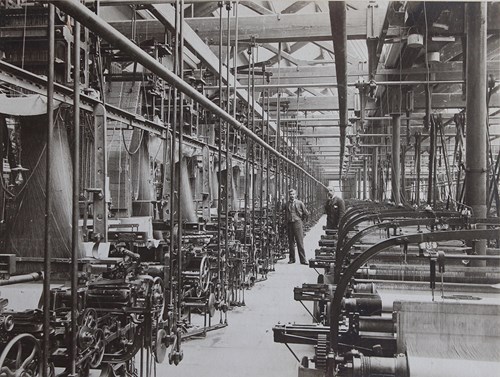 Colchester's Lock Hospital, 1869-1886
This talk from Dr Jane Pearson will tell us the story of Colchester's Lock Hospital. The Lock Hospital was built by the War Office to comply with the Contagious Diseases Acts which sought to reduce the high level of venereal disease in British ports and garrison towns. This talk investigates how this military prison-hospital operated in Colchester and why its existence was so short-lived.
Book for Tuesday 13 June, 10.30am-12.00noon
Book for Tuesday 27 June 10.30am-12.00noon