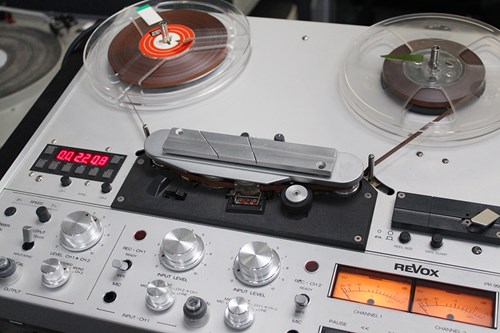 Date and time: Tuesday 8 May, 10.30am-12.00noon
Price: £3
Location: Essex Record Office, Wharf Road, Chelmsford, CM2 6YT
Speaker: Sarah-Joy Maddeaux, Essex Record Office
Description:
'…If the historian ignores the oral tradition in his particular area of study, he is cutting himself off from a vital and valuable source of historical fact…' (George Ewart Evans)
Do oral history interviews offer valuable insights into hidden history, or are they just rose-tinted reminiscences of the mundane? How can we use them, and why should we? For the past three years, Sarah-Joy Maddeaux has been working with the oral history collections at the Essex Sound and Video Archive, cataloguing and raising awareness of them through the Heritage Lottery Funded project, You Are Hear: sound and a sense of place. This talk will examine the strengths and dangers of oral history interviews and show you how you can listen to hours of Archive recordings from the comfort of your own home, thanks to the You Are Hear project. Sarah-Joy will also give some suggestions about what the collections in the Archive reveal about Essex history, Essex identity – and perhaps even its future.
The Essex History Group meets at ERO for talks on varied historical subjects. There is no formal membership and all are welcome. Talks start at 10.30am, with refreshments before and after. Our lecture theatre is accessible to people in wheelchairs and has an induction loop.
Please book in advance then pay the £3 admission fee on the door.
To be be kept up to date on the Group's activities please join our Essex History Group mailing list.