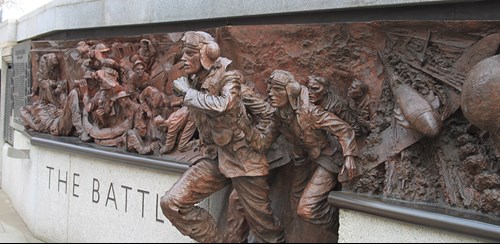 Date and time:
Tuesday 9 January, 10.30am-12.00noon
Price: £3
Location: Essex Record Office, Wharf Road, Chelmsford, CM2 6YT
Speaker: Neil Wiffen
Description:
July to October 1940 was a pivotal time in the history of the Second World War. The German Luftwaffe was tasked with knocking out the Royal Air Force so that Britain could be invaded and then Hitler would be in complete control of western Europe. The whole balance of world power lay in the hands of a small number of airmen on both sides. While much of the action took place over Kent and Sussex, the skies over Essex also saw many aerial combats taking place. This talk, originally given in November 2015 but updated to take into account new research, will discuss the broad history of the Battle of Britain while focussing on the events of just one day to look in more detail at what it was like to be in Essex over 77 years ago. 
The Essex History Group meets at ERO for talks on varied historical subjects. There is no formal membership and all are welcome. Talks start at 10.30am, with refreshments before and after. Our lecture theatre is accessible to people in wheelchairs and has an induction loop.
Please book in advance then pay the £3 admission fee on the door.
To be notified by e-mail when bookings are live, please join our Essex History Group mailing list.