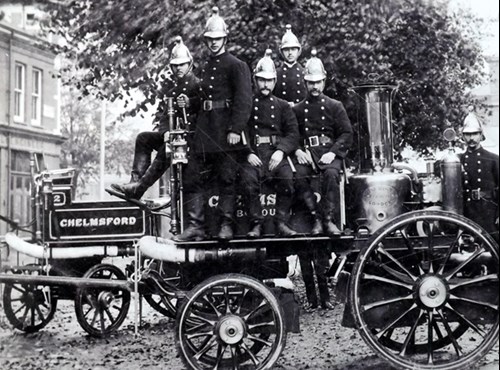 Date and time: Tuesday 10 April, 10.30am-12.00noon
Price: £3
Location: Essex Record Office, Wharf Road, Chelmsford, CM2 6YT
Speaker: Mick Ford, Essex Fire Museum
Description:
The First World War brought intense challenges that stretched to the limit the abilities and resources of fire brigades across Essex and London. In 1914 there were over 100 fire brigades in Essex, from small parochial forces to larger metropolitan ones. The London Fire Brigade was a professional force, and one of the largest brigades in the world. Firefighting operations largely consisted of extinguishing fires, although rescue work, when required, was conducted with great heroism. This talk will take us on a journey from the capital to the shores of the North Sea, exploring how local brigades coped with the daunting demands of fire and rescue work in wartime, and how their response influenced firefighting during the Second World War.
The Essex History Group meets at ERO for talks on varied historical subjects. There is no formal membership and all are welcome. Talks start at 10.30am, with refreshments before and after. Our lecture theatre is accessible to people in wheelchairs and has an induction loop.
Please book in advance then pay the £3 admission fee on the door.
To be be kept up to date on the Group's activities please join our Essex History Group mailing list.