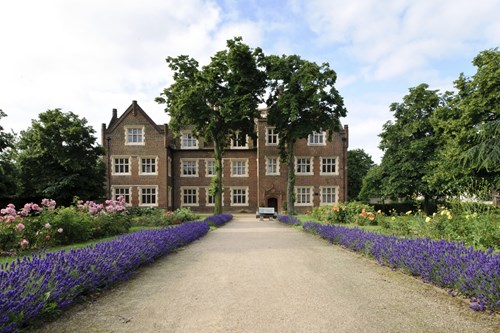 Speakers: Pat and Barbara Elliott
On the 100th Anniversary of it being saved from demolition, we look back at how this important building came to be built, its changing fortunes over the centuries and how it was saved. When Clement Sisley acquired the site of a one-time Abbey farm at Eastbury and built his new country home there, he hoped it would continue in his family for generations to come. However, changing family fortunes meant that for most of Eastbury's subsequent history it was tenanted by local farmers. During WW1 the property was neglected. 100 years ago, as Barking expanded, the House and surrounding buildings were threatened with demolition. Luckily for us, help was at hand.
The Essex History Group meets at ERO for talks on varied historical subjects. There is no formal membership and all are welcome. Talks start at 10.30am, with refreshments before and after. Our lecture theatre is accessible to people in wheelchairs and has an induction loop.
Please book in advance then pay the £3 admission fee on the door.
Tuesday 2 October, 10.30am-12.00noon
Tuesday 9 October, 10.30am-12.00noon
Booking open from 1 September
To be kept up to date on the Group's activities please join our Essex History Group mailing list.