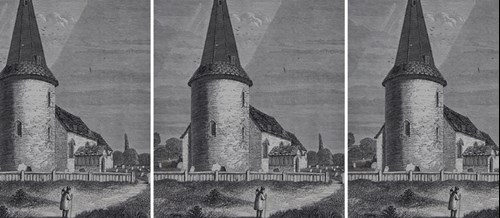 Date and time
Saturday 21 October, 9.30am to 3.45pm.
Refreshments will be served from 9.30am, and talks will begin at 10.00am.
Price
£25, including refreshments and lunch
Location
Essex Record Office, Wharf Road, Chelmsford, CM2 6YT
Description
The fabric of church buildings can tell us about the history of the communities who built and worshipped in them, and their beliefs about the world. Essex is home to a huge range of church buildings, from one of the very earliest largely intact Christian buildings in the country, St Peter-on-the-Wall at Bradwell-on-Sea (dating from 654), to Victorian 'restorations' and complete new builds. This one-day conference will aim to examine the evolution of Essex parish churches, with a scamper through history from the Saxons to the Victorians.
The day will be chaired by Dr James Bettley and the talks will be:
Pre-conquest and Norman churches in Essex - Lawrence Barker
Conformity and diversity in the architecture of Essex parish churches in the thirteenth and fourteenth century - Dr James Alexander Cameron
'Ye shall destroy their altars and break down their images': Iconoclasm in sixteenth and seventeenth-century Essex churches' - Dr Thomas Freeman
Frederic Chancellor and his building plans (short presentation) - Hannah Salisbury
'Everything changes and nothing stands still': the 'ancient newness' of Broomfield Church - Neil Wiffen